How to remove Failover Cluster in Windows 2008
1. Run Server Manager.
2. Navigate to Features>Failover Clustering.
3. Right click on the Cluster name and select More Actions>Destroy Cluster.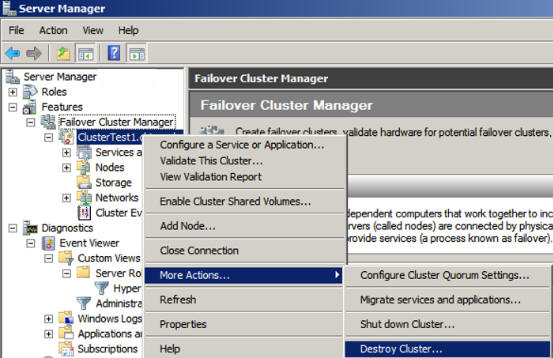 In some cases, if you don't have More Action option as shown below, you may want to try Close Connection that may cleanup the old settings.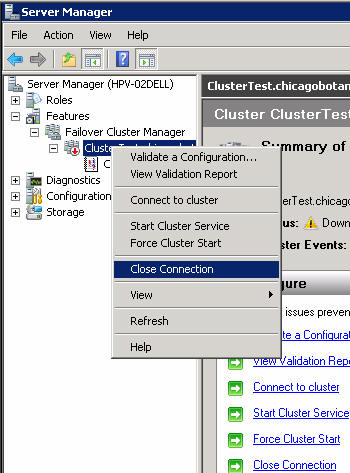 You can also use command line to remove the cluster. For example "cluster /destroy" to wipe out the whole cluster or "cluster node /force" command to clean up a single node. More discuss can be found here: How to remove Failover cluster in windows 2008
Post your questions, comments, feedbacks and suggestions
Related Topics