Vista View Full Map
Vista View Full Map is a diagram (Figure 1) that shows the connections between network devices. Network Map uses a discovery protocol called Link-Layer Topology Discovery (LLTD) in order to query the other devices on the network to determine how the network is organized.
Note: 1. In
the Figure 1, nc4010 and nc8000 are the wireless.
2. XP is wired computer.
3. If you have a wire
less router connecting both wired and wireless, the diagram shows a switch between the wired computer and wireless router even you don't have the separate switch (many warless routers are a router plus switch).
Figure 1.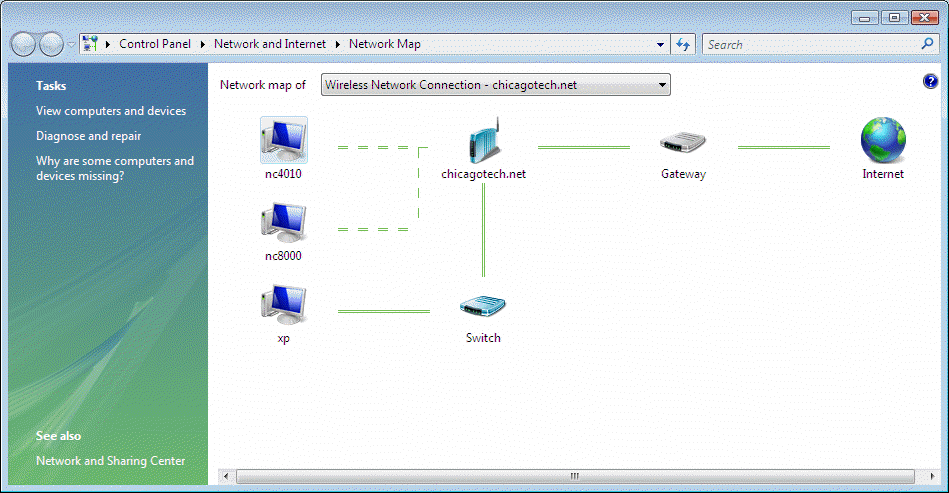 Post your questions, comments, feedbacks and suggestions
Related Topics