How to add port to Windows Firewall using Group Policy
In this example, we will add port 2701 and 2702 for SCCM Remote Tools.
1. Run the Group Policy Management Editor oft he policy you want to add the port to the Windows Firewall.
2. Navigate to Computer Configuration>Policies>Administrative Templates>Network>Network Connections>Windows Firewall>Domain Profile or Standard Profile.
3. Right click on Windows Firewall: Define inbound port exceptions and check Enable.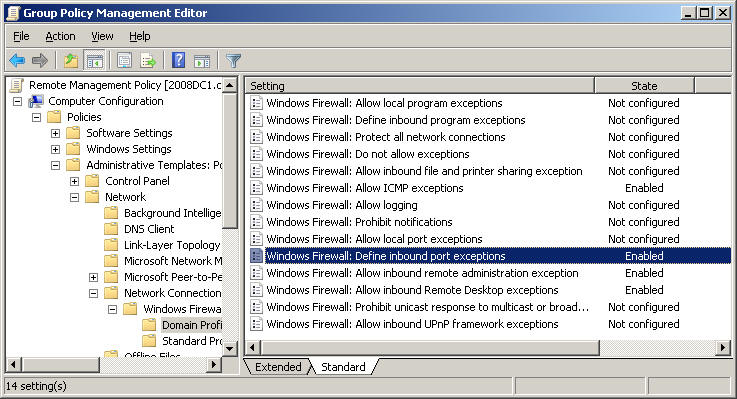 4. In the Windows Firewall: Define inbound port exceptions, click Show...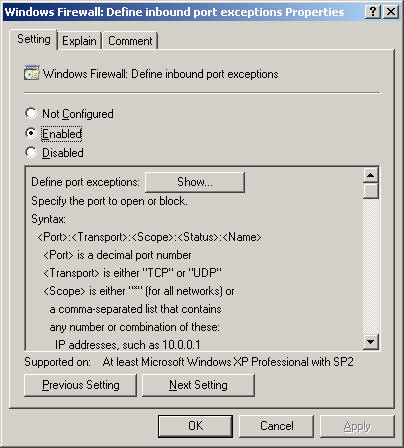 5. In the Show Contents, click Add. Then type the parameters for an open port using the following syntax: Port# :TCP|UDP:Scope:Enabled|Disabled:PortName, for example 2701:TCP:localsubnet:Enabled:emote Tools.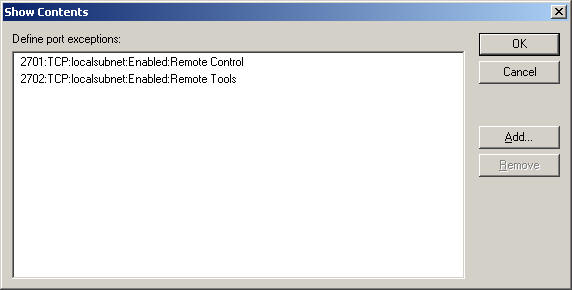 6. Clock OK to save the settings.
7. After running gpupdare /force, you should see the exception port in the Windows Firewall with Advanced Security.
Post your questions, comments, feedbacks and suggestions
Related Topics